Dr Ed Brookes of the University of Hull's Risky Cities project reflects on the powerful and emotive textiles exhibition that formed the culmination of weeks of community workshop activity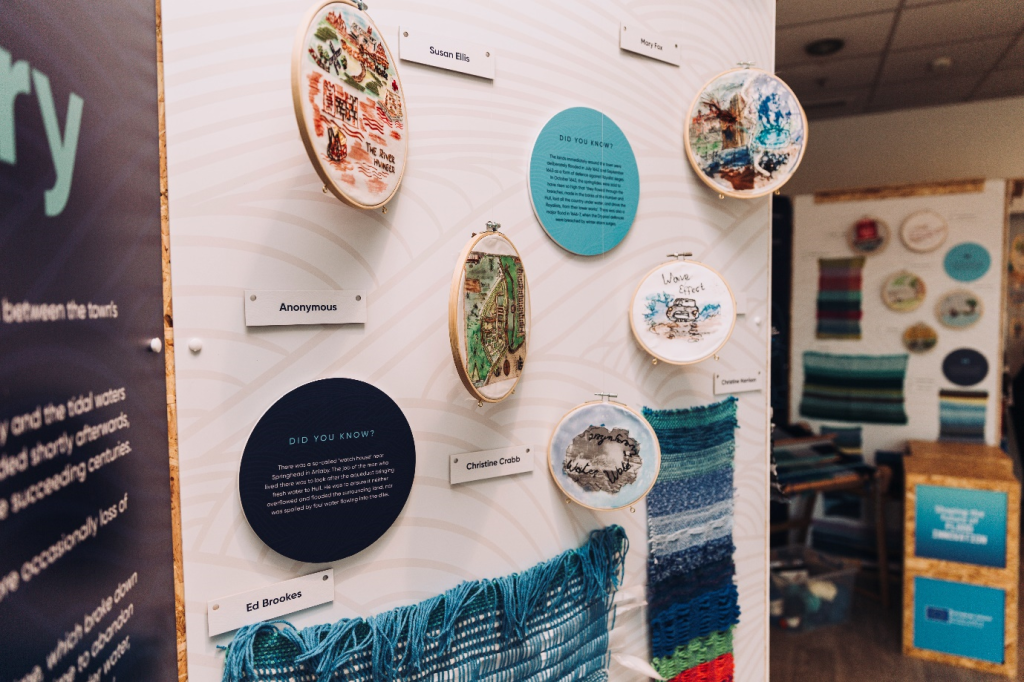 After months of weaving, crafting and scratching our heads at how best to display all the amazing textile art produced by communities over the summer, the 'Follow the Thread' exhibition tour finally went live at the end of August. Needless to say, the final exhibition is a truly beautiful culmination of all the effort, enthusiasm and powerful stories of those that that have been impacted by Hull's history of living with water and flood.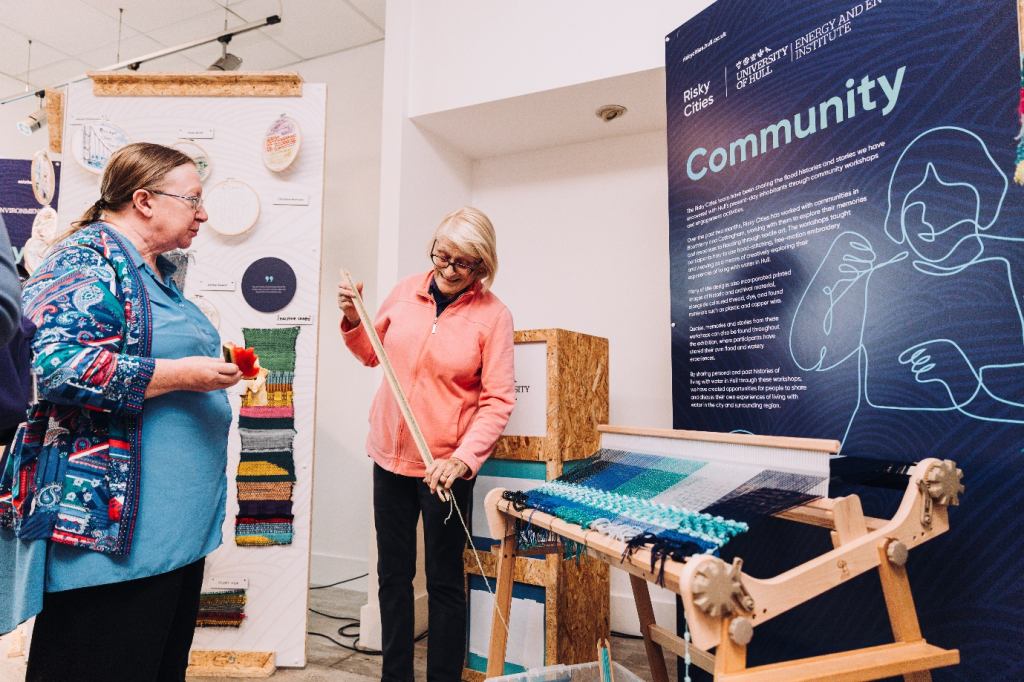 The tour kicked off with a powerful and emotive exhibition launch at the Freedom Festival, with opening speeches by Mikey Martins, the director and CEO of Freedom Festival and Risky Cities project lead Briony McDonagh, who highlighted the importance of sharing flood memories, stories and histories. This was followed by a heartfelt speech by Dawn Sullivan from the HU4 Community Hub and the need to take water, flooding and its impacts on the community seriously. From here the exhibition has travelled from The Deep, Cottingham Civic Hall, Hull Minster and the University of Hull Brynmor Jones Library – with hundreds of you coming to see it!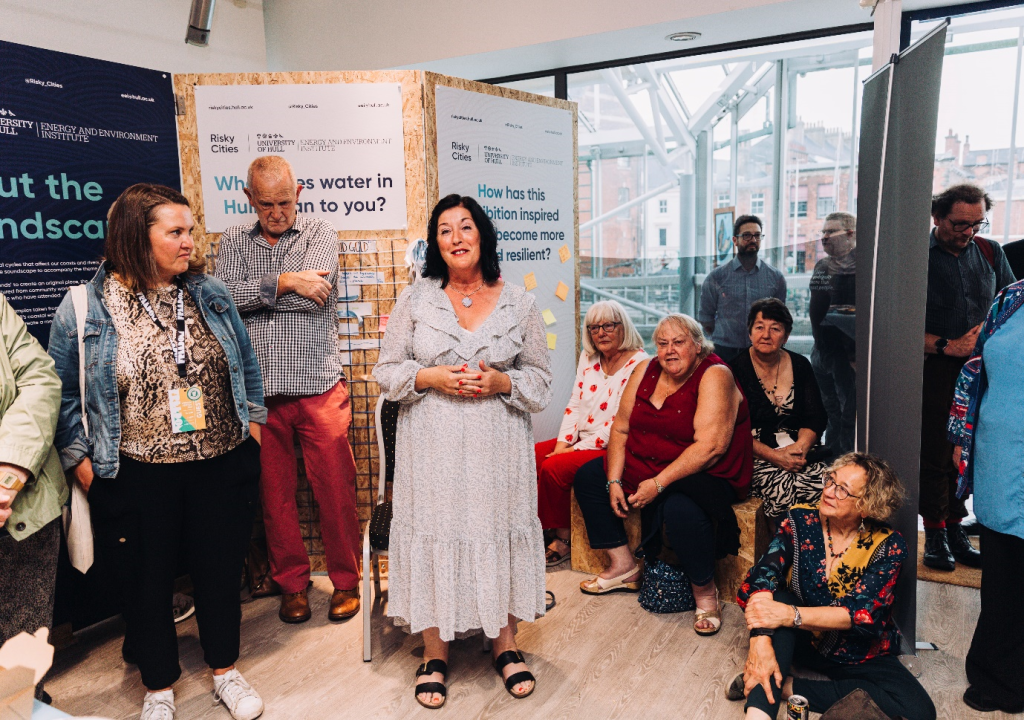 The exhibition has also got people talking, as people have had to chance to respond to the questions it presented about their relationship to water in the city and how we can be more flood resilient. We are truly grateful to everyone who has made the exhibition a resounding success and we are extremely proud of what has been achieved in such a short space of time!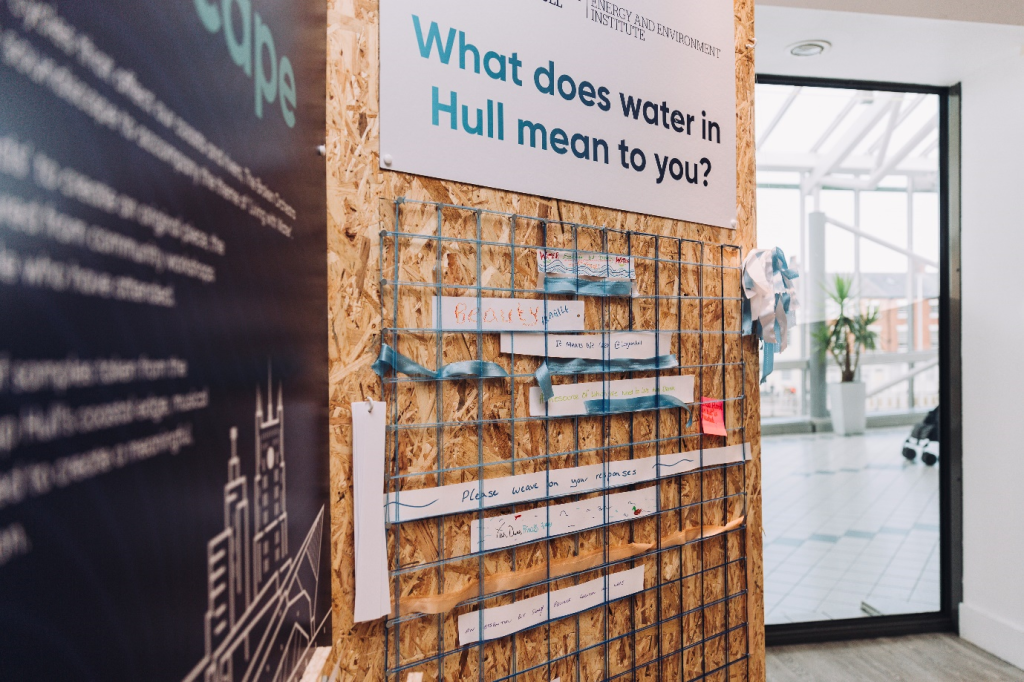 But for those who haven't been able to make it and would love to see it – fear not! The exhibition will be on display at Middleton Hall on University of Hull Campus from the 10th until the 12th of October. We are also working on compiling a digital collection of all of the artworks that we can display online even after the project has finished.
If you have been to see it we would love to hear your feedback and how it has inspired you – so please take part in the Risky Cities Survey.