Briony McDonagh, Professor of Environmental Humanities, Energy & Environment Institute, University of Hull
Over this eleven-blog series linked to the University of Hull Alumni Olympic Challenge (#HumberWalk21), we've collectively travelled more than 40 miles from Trent Falls to Spurn. In real life, it's taken me more than a year to walk this route from Boothferry Bridge (which crosses the River Ouse just south-west of Howden and about 11 miles upstream from Trent Falls) to the tip of Spurn Point. I've done it in short sections, with friends or with my kids on various sunny weekends – plus at least one very long section near Broomfleet and Crabley Creek in driving rain ('there's no such thing as bad weather, only inappropriate clothing', as colleagues in the Department of Geography, Geology & Environment would tell me).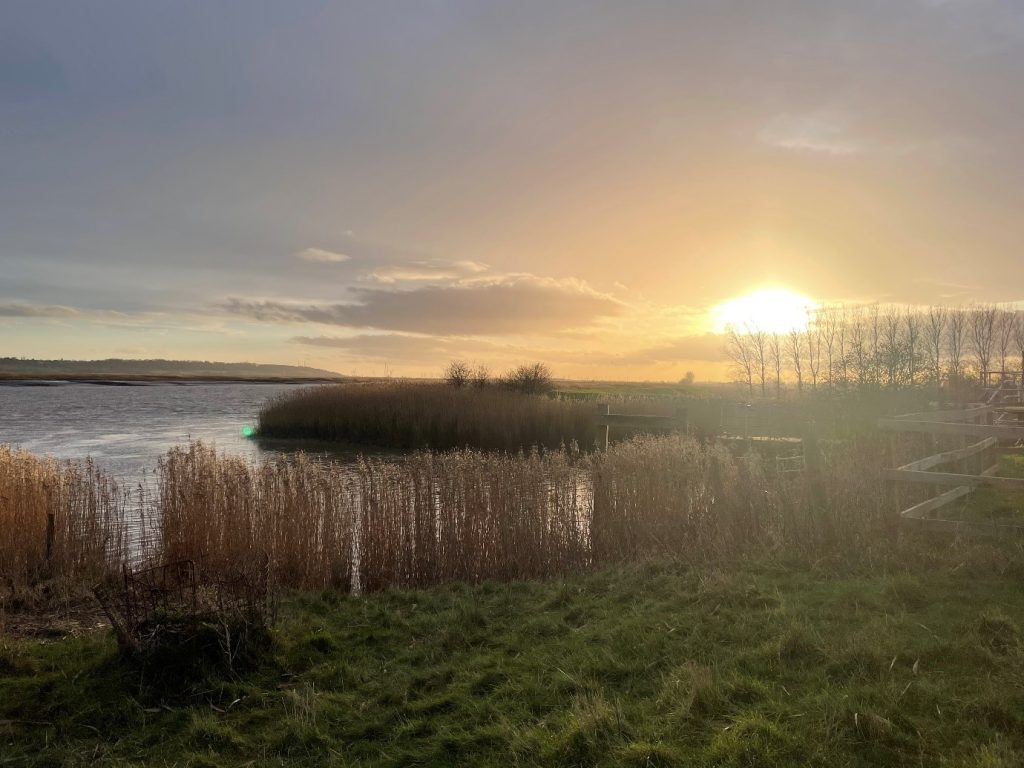 A sunny moment on the walk, looking west towards Trent Falls from the bridge crossing the Market Weighton canal near Broomfleet. Photograph © B. McDonagh
Whether you've undertaken the trip physically or imaginatively, I hope you've enjoyed the journey. Together, we've traversed the sticky interface between land and water, those 'unfast' lands which were neither wholly dry nor completely wet, yet we've – thankfully – never quite got stuck in the mud. Along the way, we've heard from physical and human geographers, marine biologists and environmental scientists, English scholars and climate experts, social scientists and educators. Together, they've taken us on a journey along the flood banks and across creeks of the northern Humber shore, through mud and marshes, past the city of Hull and eastwards, ever eastwards towards the North Sea and the slim spit of land that projects out into it – Spurn.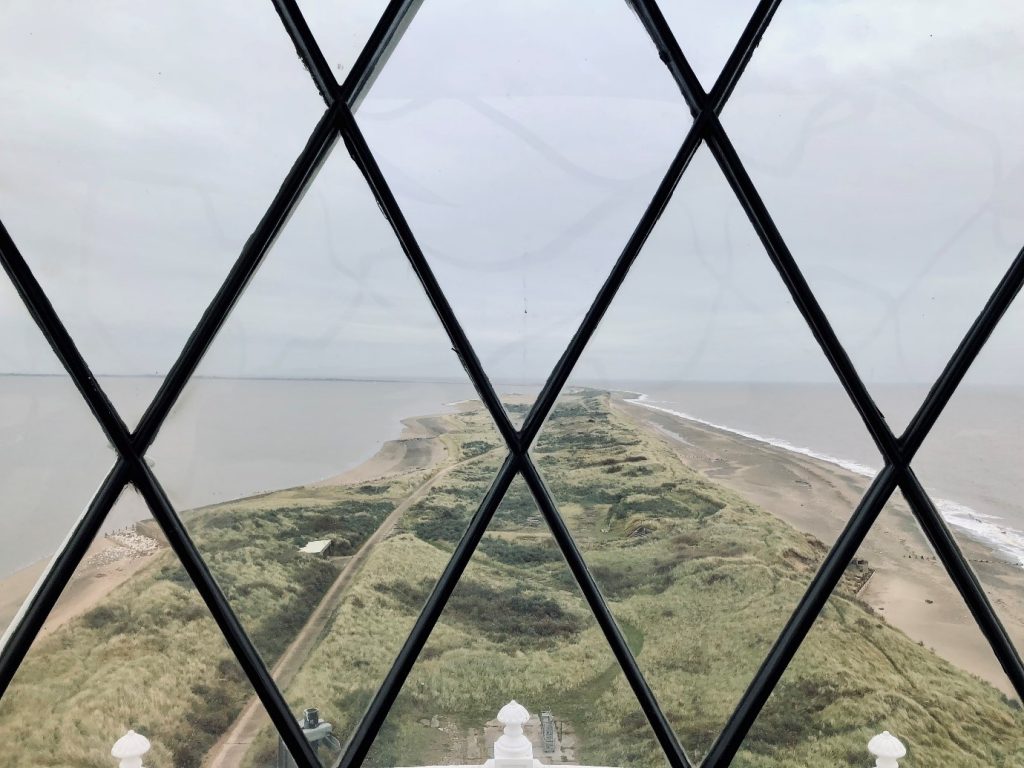 The view from the Spurn Lighthouse. Photograph © S. J. McLelland
Along the way, you've hopefully learnt something about the geography of Hull and the Humber Estuary, about its people and its historical and artistic traditions, and about the physical and social processes that have shaped the landscape as we see it today – and those that will shape it on the future. Those watching the news this week will have noted the release of the IPCC's Sixth Assessment Report Climate Change 2021, which makes far from cheery reading in laying out our possible climate futures. These will affect the Humber as they will almost everywhere globally. As the report put it:
In coastal cities, the combination of more frequent extreme sea level events (due to sea level rise and storm surge) and extreme rainfall/riverflow events will make flooding more probable (high confidence).

IPCC 2021: Climate Change 2021: The Physical Science Basis. Summary for Policymakers.
In our Risky Cities project – much as in the work of many of my colleagues at the University of Hull and elsewhere – we aim to raise climate awareness, build flood resilience and work alongside our local communities in meaningful and creative climate action. We hope you've been inspired to join in. If so, please do sign up to the Risky Cities mailing list (if you haven't already) and check out the Living with Water Partnership's website for useful pointers on becoming more flood aware.
More generally, you can read the recent IPCC report (top tip: start with the summary for policymakers). Finally, we all know government action is crucial in mitigating climate change and adapting to its impacts, but you can also learn more about the individual actions you can take here: https://www.un.org/en/actnow.