Kate Smith of the University of Hull is one of the academics helping to run a series of community textiles workshops to inform a new exhibition, launching as part of the 2022 Freedom Festival.
As August rolls on, we are coming to the end of the Risky Cities community engagement workshops. Since July our workshop participants have stitched, woven, dyed, embellished and layered under the expert guidance of local artists Thread and Press and Life and Loom.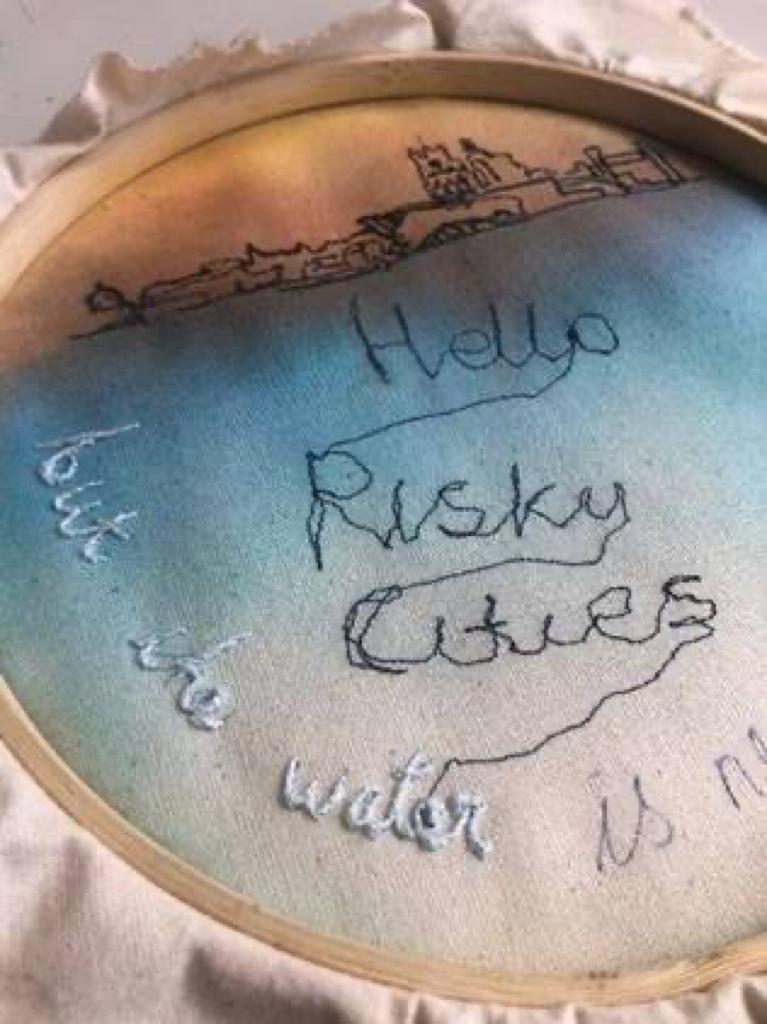 The free workshops have been well-attended, and it has been a pleasure to share stories and crafting time with faces that have become familiar over the past month. We've explored Hull's relationship with water, bringing to life some of the amazing content in the city's medieval archives with stories, objects and (of course) lots of maps. Along the way people have shared their own experiences – shocking, scary, funny and moving – of what living with water and flooding in Hull has meant to them, and they've used these stories as the starting point for a growing collection of artistic responses using a range of textile techniques.
Everybody who has joined us for these workshops has been invited to share their work as part of a touring exhibition, which launches at this year's Freedom Festival. As well as the beautiful textile art produced in our workshops, the exhibition will feature original soundscapes capturing the words of our participants in Broken Orchestra's characteristic immersive and playful style. The exhibition launches as part of the Freedom Festival, with exhibition space in Princes Quay, before visiting Hull Minster, The Deep, Cottingham Civic Hall and the HU4 Community Hub.